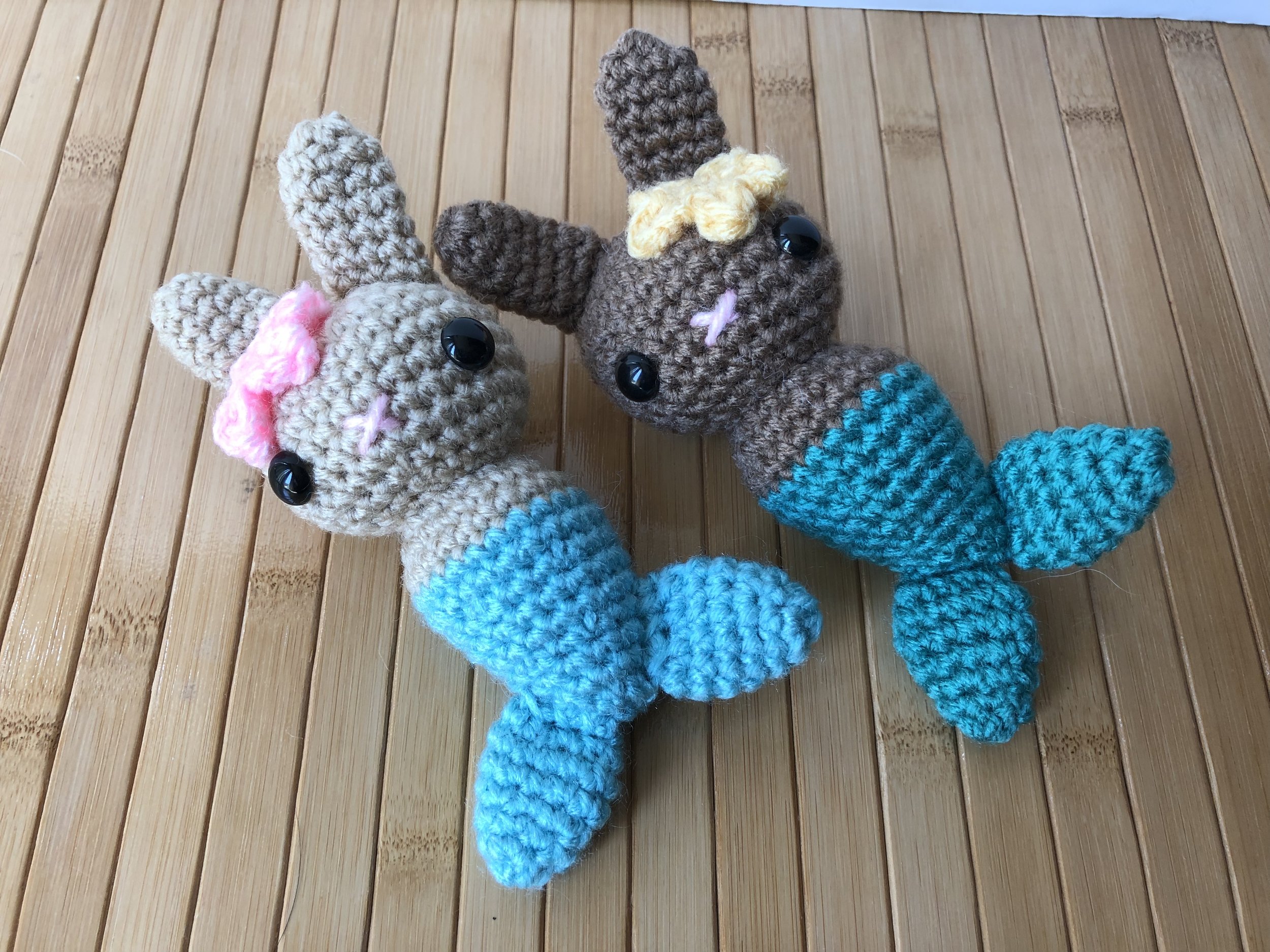 Mermaid Moon Bun
Sunning herself on the beach, this siren of the sea, is a rare sight.

The mythical Mermaid Moon Bun sing out to sailors. Luring them with their beautiful voices.

Mermaid Moon Buns measure just over 6" (15.25 cm) and are crafted of acrylic yarns, safety eyes and polyester polyfill. The Mermaid Moon Bun is not intended to stand.